News | Published 18/05/2012 00:30
Do you put the rad in radio? The wit in switchboard? The beer in the fridge? The boom in sonic?
Since the advent of the banana plug and swivel chair, we've had a love affair with the switchboard operator, or as we call it, the editorial and communications coordinator (ECC).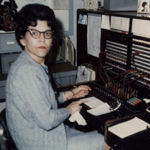 The role of the editorial and communications coordinator is an ideal opportunity for someone with a passion for audio storytelling to work with a small team creating unique and progressive media content.
In addition to tallying and organising our buttons, dials and switches, the ECC will provide us with valuable editorial and communications support.
If you wish to apply, or  add to your impressive PDF collection, you'll find the full position description below. We don't want selection criteria addressed – that's sadistic! Just a cover letter and a resume will suffice.
Applications have now closed. We'd like to thank everybody who expressed interest or applied.
---
comments powered by