News | Published 26/07/2012 11:44
You might be wondering why Paper Radio has been producing nothing but radio silence for the last few months. And no: the mute button wasn't stuck ON!
We've been busy working on another radio documentary for ABC Radio National's 360documentaries, but this is a documentary with a difference: it's live.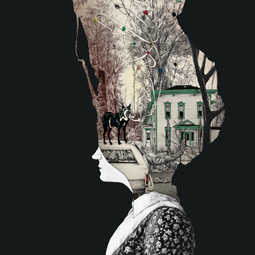 As part of this year's Melbourne Writers Festival (23rd August to 2nd September) Jessie and Jon will be joining essayist Pico Iyer, novelist and author of The Tall Man, Chloe Hooper and fellow sound documentarians Natalie Kestecher and Rachel Maher for The Radio Hour, a radio documentary spectacular.
We'll be telling stories on the theme 'Do You Read Me?' with a live soundtrack by Melbourne musicians Shane O'Mara, Dan Marsh and James Cecil (the latter of Super Melody and formerly Architecture in Helsinki).
Did we mention this is happening live?
Jaye Kranz – writer, editor and radio producer extraordinaire – will host The Radio Hour, guiding the audience through the ideas and imaginations of this impressive line up of literary and sonic talents.
Sounds pretty good, huh?
The Radio Hour is a one-night-only affair, delivered live on Sunday 2nd September 2012 at 6pm. Find out all you ever wanted to know and then buy your tickets here.
---
comments powered by